Quality Products Since 2009
MySpa Direct is a new online platform from MySpa UK, a family-run company with two hot tub showrooms showrooms based in Leicestershire, Rutland and Cheshire. Focused on the sale, installation, service, repair and maintenance of hot tubs and swim spas, we have established ourselves since 2009 as one of the leading suppliers of high quality hot tubs and swim spas in the UK and we pride ourselves on delivering a high level of Award Winning aftercare to compliment our products.
Our 20+ years of experience in the hot tub and swim spas industry, working with global leading brands such as Sundance Spas, Jacuzzi, Artesian Spas, Marquis Spas and ATV Swim Spas have helped us to provide our clients with a vast range of knowledge and expertise, as well as achieve industry recognition and accreditation.
Members of BISHTA (British and Irish Hot Tub Association), we are also recognised as a WhatSpa? and WhatSwim Spas? Magazine Professional Company. We are also rated 5* by our customers on TrustPilot.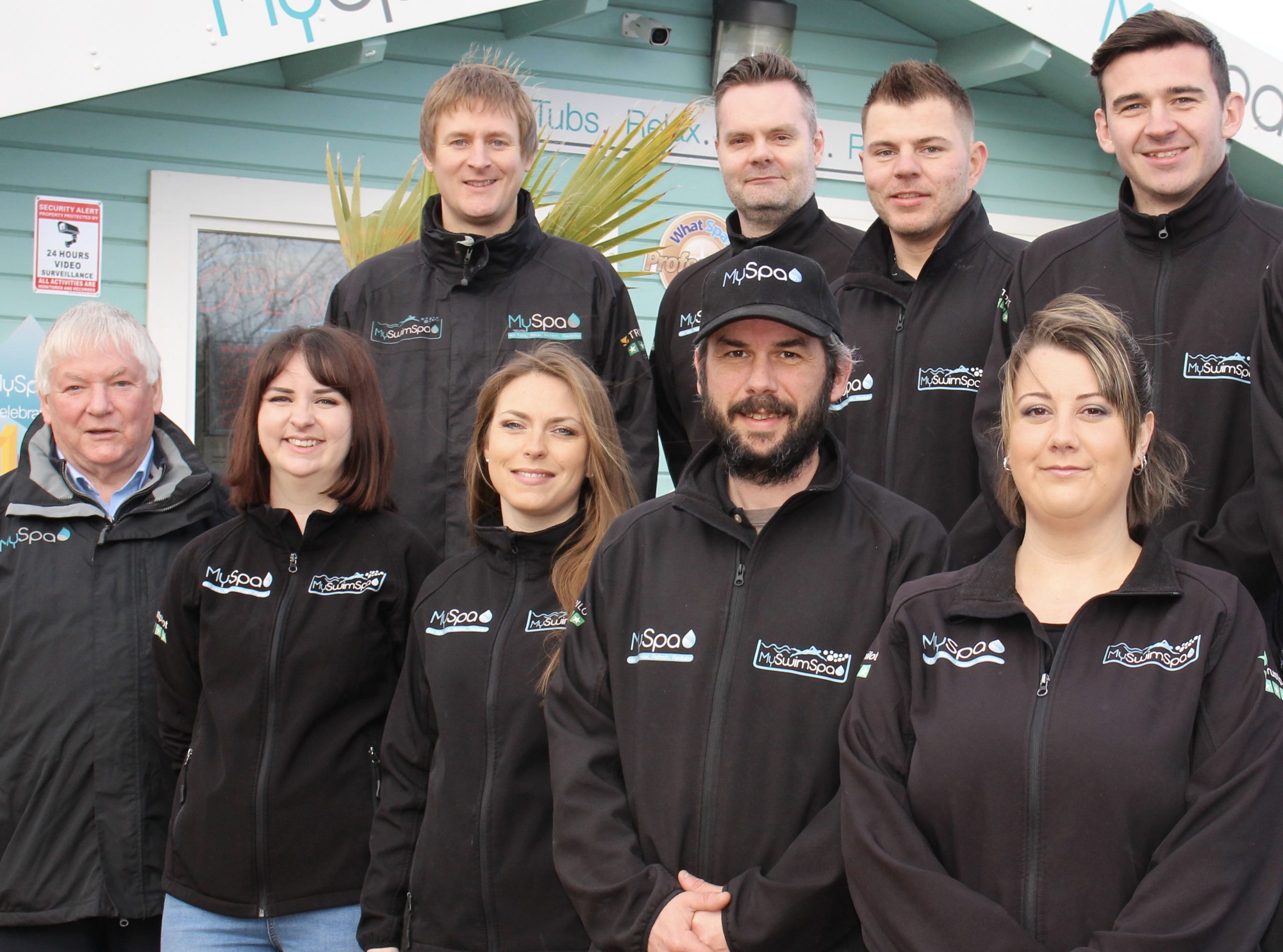 Why not visit one of our showrooms?
For all parts for Sundance Spas, Jacuzzi hot tubs, Marquis Spas, Artesian Spas, ATV Swim Spas and Tidal Fit Swim Spas our knowledgable team of sales advisors and Certified Hot Tub Technicians are happy to help.
Our flagship showroom, MySpa Leicester is based at Bentley's Garden Buildings on the A6, a few miles north of Leicester with over 20 models on display and our Cheshire and Rutland showrooms are both open for appointments.
Both Leicester and Cheshire Hot Tub Showrooms stock a full range of hot tub chemicals, hot tub filters and hot tub accessories for purchase either in store, online here for hassle free delivery to your door, or order online here for "Click and Collect" at your nearest MySpa Hot Tub Showroom.
MySpa Leicester:
Tel: 01164 645 870
Bentley's Garden Buildings
Loughborough Road
Leicestershire
LE7 4PN
MySpa Cheshire:
Tel: 01625 919 150
Units 2 & 3, Old Mill Lane
Macclesfield
Cheshire
SK11 7PA